Browse Our Elite Personal Trainers Below
Working out isn't easy and losing weight is a challenge. QLF Personal Trainers keep you motivated and encourage you to reach beyond your limits.
Our professional and experienced Personal Trainers will take time to listen to your needs and help you with your fitness goals.
Call us to set up a time for your FREE session: 713-621-4300
A.B. became a National Strength and Conditioning Certified Personal Trainer in 1999. In 2000, he received a degree in kinesiology with a specialization in exercise physiology from Texas A&M University. In 2011, he became a Certified Fascial Stretch Therapist through the Stretch to Win Institute. He is also holds a Level III certification in FST and has logged over 2,000 hours as a Fascial Stretch Therapist. A.B. has worked in some of Houston's premier fitness facilities. With his specialization in weight loss and toning, mature adult quality of life training/injury prevention, flexibility and pain reduction through FST, he is adept at helping his clients achieve their health, fitness and lifestyle goals. His fitness programs and sessions are designed to maximize efficiency during resistance training, high intensity aerobic bursts and dynamic functional exercises.
Bob has over 46 years health experience. His certifications include: Personal Development/Performance Coach (CPC – IPEC), Certified Personal Fitness Trainer (NFPT), Certified Neuro Linguistic Programming Practitioner, (NLP). Our behaviors are pre-empted by some feeling/emotion. Procrastination occurs from over-thinking rather than TAKING ACTION! The first step to success is taking that "first step." Remember this, life is like a jigsaw puzzle. Have you ever worked on a jigsaw puzzle? Did you notice what the final outcome would look like before putting it together? I partner with individuals to search for opportunities through crucial conversations developing strategies for rejuvenating hope and momentum in life and along the way finding energy and confidence towards that final outcome, ("putting the pieces together"). The biggest plus happens when we become physically fit and have fun in the process!
My goal with my clients is three-fold: live a healthier lifestyle, a more active lifestyle, and feel better about yourself. I'm here to help you take those first steps toward not only reaching, but surpassing your goals. As a former Dynamo soccer professional, I have ten years of sports experience for those of you looking for sports conditioning and stronger athletic techniques. I'm fully-certified (NASM CPT, CES, EXOS Performance Specialist) and hold the following sports accolades:
Professional Athlete For Major League Soccer (2007-2016)
MLS Cup Champion (2007)
Two-Time MLS All Star (2011, 2013)
USA Gold Cup Champion (2013)
Contact me today and let's get going!
Cashefit@gmail.com
Courtney is a Houston based personal trainer, fitness model and professional figure competitor who is extremely passionate about health and fitness. As a role model in the industry, she constantly encourages people to implement fitness as a way of life by creating and maintaining a positive mindset and by improvising workouts to keep them effective and interesting. As a personal trainer, she works with each client to focus on achieving long term results through innovative training techniques and proper nutrition. Her clients range from athletes, to models, to everyday people. With a clientele as diverse as her training methods, she emphasizes strength training that can be used in the gym and in everyday life. With over 8 years in the fitness industry, her personality and positive energy only add to the effectiveness of her training and to her clients' overall experience. Courtney is CICPT certified and an IFBB Figure Professional.
Eric is a fitness and sports fanatic with over 4 year of professional mixed martial arts under his belt. His fitness journey started over 15 years ago while wrestling in high school, ranking 4th overall at state. He continued his passion for unarmed combat while serving 4 years in the United States Marine Corps as a Marine Corps Martial Arts Program Instructor. Once out of the military he focused over 8 years and continues to train in boxing, kickboxing, jiu-jitsu. He holds a certificate with USA Wrestling. He started personal training in 2015 to help anyone and everyone with their strength and conditioning goals.
365fitnessmma@gmail.com
Jacob is a former top 10 internationally ranked professional Kickboxer/ Muay Thai fighter. He holds one national championship title, as well as a international championship title to his resume. His passion is personal training and has over 14 years of experience in weight loss, sports performance and corrective exercises. He attended the University of Houston on a track and field scholarship and also fulfilled a 2 year internship under then-head strength and conditioning coach, Dale Jones. His training methods are effective as well as fun and rewarding for his clients. Passion drives us to become better and Jacob is very passionate with his training and enjoys seeing clients improve themselves week after week. All in all the clients have fun, remain positive and achieve their fitness goals. He provides fun, learning experiences that allow his clients to see results and enjoy their workouts. Jacob feels with consistency, proper nutrition and tailored routines, your results are limitless!
Originally from Port Neches, Texas Jacob Wilson has been working in the fitness industry for 16 years. He is an ISSA and an American Muscle and Fitness certified personal trainer. Jacob started competing in local bodybuilding shows in May of 2004. He still competes after 13 years as an IFBB Pro bodybuilder. He has been mentored by some of the finest pro athletes/coaches in the fitness and bodybuilding industry and has worked with leading fitness professionals from IFBB, NPC, NSL and NGA.
Jacob works with all types of clients, whether male or female, future competitors or just wanting to get healthy and improve lifestyle. Jacob specializes in weight training, nutrition, supplements and can assist with on-line coaching as well. He will be beneficial to anyone wanting to achieve their goals through specific nutritional and training programs.
Achievements & Awards
2nd place: 2017 IFBB Wings of Strength Tampa Pro Men's 212 Bodybuilding (IFBB Pro debut)
Class Winner: 2017 NPC USA Championships (earned IFBB Pro status)
2nd place: 2016 NPC USA Championships
5th place: 2016 NPC North Americans
5th place: 2015 NPC North Americans
4th place: 2008 NPC USA Championships
Class Winner: 2008 NPC Junior Nationals
5th place: 2006 NPC Junior USA\
2004-2017: 8 top 10 finishes at NPC pro qualifiers
WilsonJake81@gmail.com
Jason has been an athlete his entire life. He ran track in high school in New Mexico, where he still holds state records. He has been a personal trainer for 12 years and excels in sport specific training, particularly baseball, lacrosse and track. He trains athletes of all ages and skill levels, professionals and students. Jason understands the importance of nutrition, injury prevention and is great with kids. Jason's background and experience have led to him using and developing innovative strategies to improve agility and speed. These techniques give his clients an edge and results they can see!
Jose has been in the personal training profession for over 20 years. He has been involved with fitness, health and coaching for over 30 years. He holds an Associate of Arts degree from Blinn College; a Bachelor of Science degree in physical education/kinesiology from Sam Houston State University; and a Master's Degree in physiology of exercise from the University of South Alabama. Jose holds the following certifications from the International Fitness Professionals Association: Personal Fitness Trainer, Advanced Personal Fitness Trainer, Bio-mechanics of Sport and Exercise Specialist, Flexibility Specialist, Senior Fitness Specialist, and Speed and Power Specialist. Jose is currently a personal trainer and manager at Quality Life Fitness. Call QLF today for an assessment!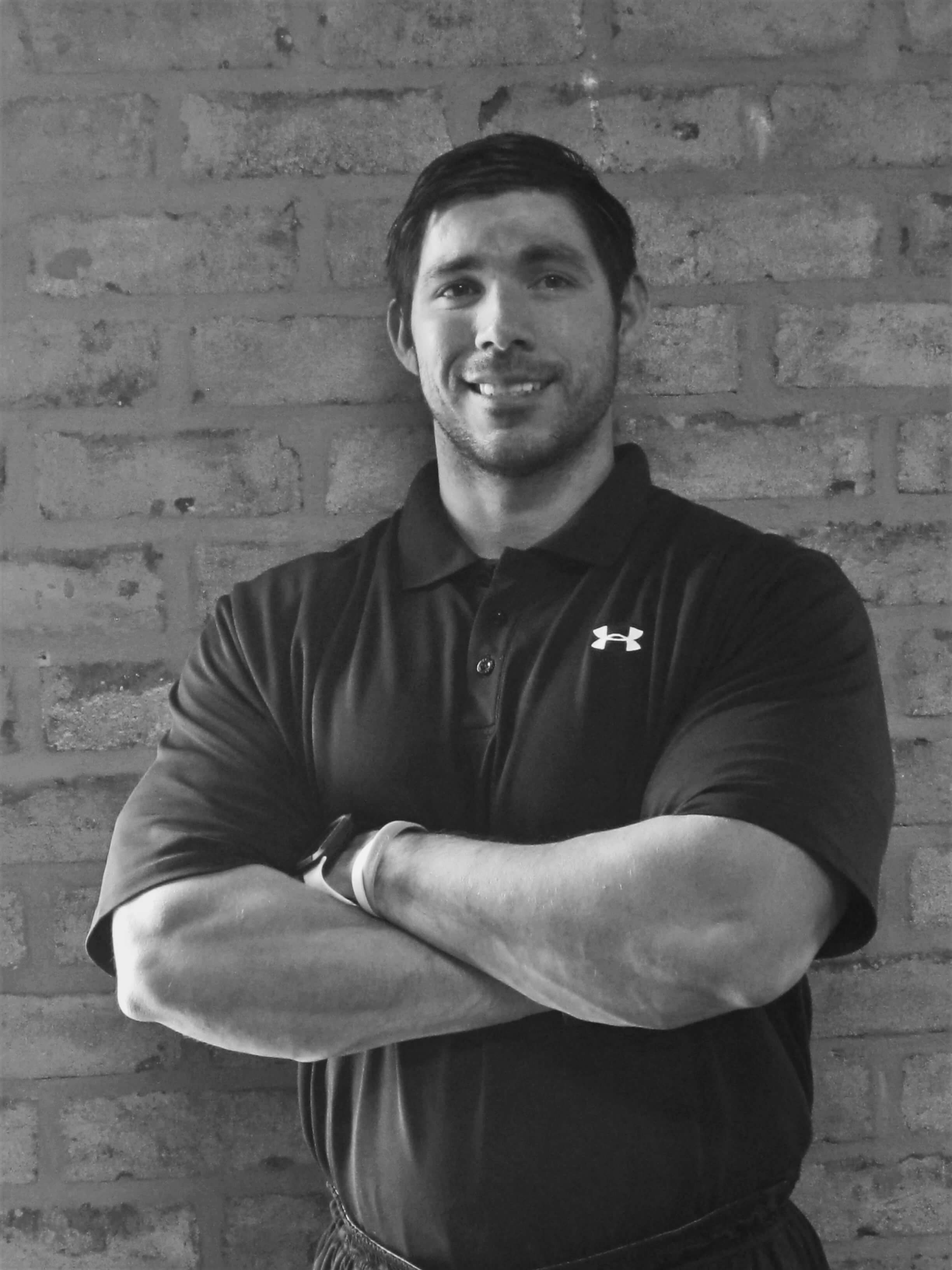 Josh creates programs that blend various aspects of training in ways that are unique for each of his clients. His emphasis is strength training, weight management, sports training, youth training, agility, circuit and interval training, and group training. In his downtime he likes to fish, watch football, golf, tennis, and listen to live music.
Josh strives to form strong positive relationships with his clients and takes pride in being a part of their achievements. Josh holds a Bachelor Degree in Exercise Sports Science and is ACE Certified.
JoshuaPerez04@gmail.com
Karen Peden graduated from The University of Houston with a Bachelor of Science degree in Exercise Science/Kinesiology. She's been training for 19 years around the Houston area. Karen is certified through National Exercise & Sports Trainers Association (NESTA) and TRX. She specializes in high intensity interval training (HITT) and general fitness. Karen loves helping people reach their personal fitness goals and encouraging people to improve their daily lives through fitness.
A Professional Trainer since 2002, my workout sessions are fun, challenging and motivating. I use the tried and true 'old school' methods to my training, but also bring the latest scientific approaches to how our bodies function, move and operate. Blending in multiple genres and techniques to your training keeps you at the top of your game and I'll put together a plan that you'll find both challenging and very rewarding. I look forward to helping you reach your goals for a stronger, better, healthier you.
LowFat@Live.com
Matt believes in building strong healthy bodies! He prides himself on giving his clients his "The Sky is the Limit" attitude. His expertise in the fitness industry comes from a wide range of experience and years of knowledge. Training for 12 years now with 20 years of personal experience in the gym. Competing in Division I NCAA football at UTEP gave him an experience that most will never have! He utilizes a wide variety of training styles Including strength training, metabolic conditioning, boxing, active rest training, and interval cardio. His clientele consists of a wide range of clients from 18 to 75 years of age, men and women! Using the right combination of methods specific to your goals he can help you achieve the results you are after! He is NASM Certified (National Academy of Sports Medicine)
Smitty.Smith67@gmail.com
Meagan has been in the health and wellness industry for 12 years. She started as a personal trainer for a corporate company in 2005 and has grown into a dynamic business woman. She created Nu-U Fitness in November of 2007 and Fit for Fertility, LLC in 2015. She keeps the science behind the exercise, producing positive results in both the physical and mental aspects of clients live's. She plans to continue pioneering the nutrition and fitness movement and help create better lives through health and wellness. Specialties: Business Growth and Management, Medical Fitness, Weight Loss, Senior Citizens, Fitness and Wellness Programming, Nutrition, Online Consultation and Training.
Meagank.Bailey@gmail.com
e Michael has certifications from the National Academy of Sports Medicine (NASM) Certified Trainer, International Fitness Professionals Association (IFPA) Certified Trainer and is a Certified Nurse Assistant. He has 8 years' experience as a Personal Trainer.
Nick is an Ortho-Kinetics Specialist Trainer/Therapist and licensed Massage Therapist. He is trained in Neuromuscular Activation and Release techniques as well as Pre-Surgical/Post Rehab. Nick can take you through corrective exercise and set up an advanced Bio-Mechanics and Exercise Program for you. Nick holds a Black Belt in Ninjutsu (Ninja Arts) and Krav Maga (Israeli Self Defense).
Patti has been in the health and fitness industry for over 30 years. She has a B.A. in physical education, health education, coaching and athletic training from Gustavus Adolphus College. She holds a Masters in Education with specialization in physiology from U of H. Certifications include National Athletic Training Assoc, American College of Sports Medicine, Powerhouse Pilates, PFIT Upper and Lower Body Rehab Specialist, CPM Fascia-wise/Anatomy Training Specialist, Titleist Performance Institute Golf Fitness Instructor-1 and TPI Junior Instructor-2. Ninety-five percent of Patti's current clients are over 55. Many want to get stronger, lose weight and/or play pain free golf. Patti looks forward to meeting you at QLF, where the clean and friendly atmosphere provides the perfect environment for you to meet your health and fitness goals.
Paul graduated from ANEFS Academy of National Physical Education and Sport in Bucharest, Romania with degrees in Kinesiology, Exercise, and extensive knowledge in Massage, Stretching, Pressure-point Therapy, Post Traumatic Rehabilitation, and Weight Management Specialist. Paul is certified by the American Council on Exercise (ACE) as a full Personal Trainer. With over 15 years of experience, his techniques include weight training, weight-loss, body reshape, core strengthening, and cardio drills. He also teaches R.A.W. (Real Athletic Workout) in the studio on Saturday's from 11:00AM to 12:00PM! Paul's native tongue is Romanian, and he is fully proficient in English and Spanish.
Robert is one of Houston's 50 hottest fitness pros for 2017 Link. His qualifications and skills are some of the most elite in the greater Houston area. His training promotes education and precision training. In addition, Robert provides specific training, wellness lifestyle and nutrition to retain weight loss and sustain fitness goals. He works privately with every client to define individualized workout regimes, and nutritional advice to aid in weight loss and sustain a fitness level. He believes that any fitness goal is obtainable. Taking ownership of your health increases self-esteem, positive life changes and better overall wellness and health. As your fitness trainer/coach Robert's objective is to be a supportive partner in your fitness needs. He will also educate you on the many facets of proper technique and give structured workout regimen to sustain a wellness lifestyle.
Robert@ElementsofFitness.fit
Think better. Feel better. Live Better. It's a pretty basic premise, and one that's easier said than done—until you spend a little time talking with Shawn Alex Nemeth. He offers a unique complement of skills and passions: schooled as a minister, skilled as a leader, produced by his past, and passionate about partnering with others to help them get to better.
When Shawn speaks to audiences and coaches his clients, he does so with the intention to inspire and equip them to become the best version of themselves. A gifted speaker, author, coach, and inspirational leader, Shawn helps people develop insight and shares tools and techniques that allow them to dramatically change their lives. He has spoken to thousands of people throughout the U.S., Europe, and South America; he's pastored in churches, taught in colleges, come out of the closet, started both a successful wellness coaching and a fitness coaching business, and founded the Chester Street Foundation, a nonprofit organization committed to helping emotionally traumatized and abused children—all because he emphatically believes that people's lives CAN change!
Although Shawn is professionally certified by the Life Coach Institute of Orange County, the Fowler International Academy of Professional Coaching, and International Sports Sciences Association, his true strengths lie within. His experiences make him real; his passion and compassion make him relatable; his drive makes him successful. These translate into exceptional qualities for an exceptional coach—qualities that can't be bought through a certification process; qualities that lead to better.
Shawn@ShawnAlexNemeth.com
Rockett comes to QLF with 24 years of experience in the fitness industry. Rockett received his PFIT Certification from Baylor School of Medicine in 1993. He owned and operated TRK Fitness in Meyerland for 15 years. Personal training isn't his only focus. He also has a passion for coaching youth athletics. He has coached soccer, basketball, and track and field at Trafton Academy Middle School for the last 22 years earning many undefeated seasons. Rockett is best known for his gift of inspiring each client to believe in one's self and have faith in their abilities. He encourages not only his personal training clients but his youth athletes, that when you want something bad enough, let that drive push you to make it happen!